Ancient Corinth, Acrocorinth and Eleusis, full-day, small group tour 🇬🇷

Early in the morning, we drive towards Athinon Avenue crossing also a part of one of the most important processional roads in ancient Greece, the Sacred Way (ancient Iera Odos) that leads to Eleusis, the birthplace of Aeschylus as well as the site of the ancient Eleusinian Mysteries, celebrated in honor of Demeter and Persephone. Plato, Plutarch, Marc Avrilius and Ioulianus were initiated into the secret Eleusinian mysteries, which continued to be regarded as the most sacred of all the Grecian mysteries and religious rites down to the fall of paganism. After entering the archaeological site of Eleusis, we meet the Temple of the Propylaea Artemis, the Eschara, the Roman Fountain, the two Triumphal Arches, the Sanctuary and the Telestirio, the main church of goddess Demeter. We visit the archaeological museum which is one of the first museums of the Greek state.
We continue our tour driving along a coastal road where we see the island of Salamis (where the historical naval battle took place between the Athenians and the Persians) and having a quick stop to walk across the pedestrian bridge of the exquisite Corinth Canal that separates the Peloponnese peninsula from the rest of Greece and connects the Saronic Gulf with the Corinthian Sea.
Moving on, we steer towards Ancient Corinth which lays on the northern foothills of the Acrocorinth hill, around the Archaic Temple of Apollo. In the archaeological site, we meet the Asklepieion, the Lerna Fountain, the Peirene Fountain with its six openings, the Roman Odeion (Odeum), the Glauke Fountain, the Theater with a capacity of 18.000, the Bema of Saint Paul, the Ancient Corinth Market, the remains of the Gymnasium and the Temple of Apollo, one of the earliest Doric temples in the Peloponnese and the Greek mainland, an emblem for the Greek city of Corinth, reflecting its growth and prosperity. We visit the archaeological museum which is located in the center of the archaeological site of ancient Corinth with exhibits from prehistoric times until the Byzantine period.
It's time to take a break to enjoy our lunch.
Afterward, we ascend to the Acrocorinth hill to admire the oldest and largest castle in southern Greece as well as the breathtaking view of the Corinthian Gulf.
Our tour has come to its end and we get our way back to Athens and if you still have the strength and mood for further explorations in the paved old city of Athens, we drop you off in Plaka, optionally, as our final stop.

*Significant Note: A minimum participation of 2 people is necessary for the Small group tour (Up to 20 pax. capacity) to be performed.Small group tour (Up to 20 pax. capacity)
Destination

Departure

Hotel pick up / drop off

Departure Time

Approximately 08:00

Return Time

Approximately 16:00

Dress Code

Comfortable

Included

Bottled Water

Hotel pick up / drop off

Luxury mini bus vehicle

Professional driver with deep knowledge of the Greek history
Tour Plan
Eleusis - Archaeological site
Eleusis - Archaeological Museum
Ancient Corinth - Archaeological site
Ancient Corinth - Archaeological Museum
Tour Location


Eleusis - Archaeological site, Eleusis - Archaeological Museum, Corinth Canal, Ancient Corinth - Archaeological site, Ancient Corinth - Archaeological Museum, Temple of god Apollo, Acrocorinth
Gallery
Corinth Canal, Ancient Corinth, Acrocorinth, Eleusis
Archaeological Site & Museum of Corinth

Season

Working days & hours

Entrance Fees

Summer (1/4 - 31/10)

Everyday: 08:00 - 20:00

8 €

Winter (1/11 - 31/3)

Wednesday - Monday: 08:00 - 17:00

4 €

 

Tuesday: closed

 
Archaeological Site & Museum of Eleusis

Season

Working days & hours

Entrance Fees

Summer (1/4 - 31/10)

Everyday

6 €

Winter (1/11 - 31/3)

Everyday

3 €
The entrance fees mentioned in the tour may be modified by each third party without any notice. Therefore, our company has no responsibility for any change and reserves regarding the published fees for admissions to museums and archeological sites.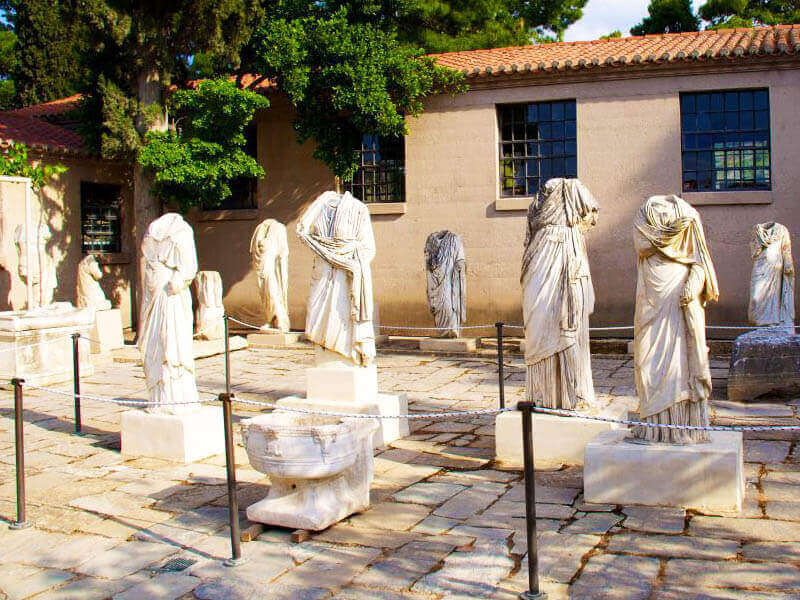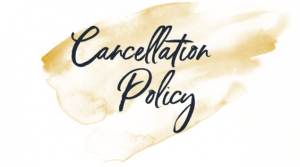 1. Cancellation 24 hours before the service date, the paid amount is 100% refundable (including all services, related taxes and fees). However, cancellation 24 hours less before departure, no paid amount is refunded.No administration fee is added to this charge.
2. Hotels and Licensed Tour Guides are external cooperators and have their own cancellation policy.
3. In case of natural disasters (fire, earthquakes, floods) or in case of strikes of the organizations involved in any Private City Break or Day Trip or Multiday Tour, the refund is 100% be immediately notified via the email address you used when making your reservation.
4. All banking institutions, in the case of cancellation, charge a levy fee depending on their respective policies. Moreover, some travel services provided by third-party providers may not be subject to change or cancellation, even upon timely notice, and charges may apply up to 100% of this part of the tour package. Our company has no responsibility for the respective policy.
5. In case the customer does not show up within one hour of the scheduled appointment and there isn't any prior written notification (via email: info@mythicalgreece.gr) concerning the delay by the customer's side, then, the Private City Break or Day Trip or Multiday Tour is automatically canceled and no paid amount is refunded.
6. The customer must have valid travel insurance that fully covers all personal requirements, including cancellation fees, medical expenses and repatriation costs in the event of a personal accident or illness.
7. Mythical Greece constitutes a project of the Travel Ambassador Group Ltd company, registered in the United Kingdom, with company number "12787374". We reserve the right to amend or modify the Cancellation Policy at any time and any alterations will be published on the website.